Music on this page is from Cantoria - the music of Mark & Zoe Fenster, the amazing father-daughter duo committed to contributing to the loving awakening of our world, who's hearts and talent move us and we hope they move you too.  Please CLICK HERE to visit their website and purchase their beautiful music!  Also, a huge
---------------------------------------------
Please watch the following video with caution. It is EXTREMELY disturbing.  Yet to hold awareness that this takes place in our world (and I might add that atrocities or equal horror are talking place upon human beings around the globe as well, and upon the Great Trees and Mountains, and pretty much every other corner of existence that humanity can get its wounded hands on. . ) - to hold awareness of all this is USEFUL if we understand that AWAKENING is KEY in MAKING CHANGE.

When you are done, if you are feeling overwhelmed, or even if you are not, please watch another of our favorite uplifting videos and REMEMBER WE ARE ALL A PART OF THE DIVINE.  Our amazing vessels FEEL DEEPLY as this is one of our greatest tools of creativity - allow your FEELING to become a living WAVE and allow that wave to roll - because it will if you stay with it long and authentically enough - unto CREATIVITY:  IF YOU WERE GOD/GODDESS/THE DIVINE, what would you dream up to assist in transforming this world to the one you know CAN exist?  If you are lost in your own wounds and need to work with these, TRUST THIS and enter your wounds with as much compassion as you feel for animals or others in pain:  YOUR OWN HEALING IS THE FIRST BUILDING BLOCK.
Maher Zain - Watch Arabic first
We Heal and Awaken because, really, we have no choice.  The Earth has made a bid for her own Conscious Awakening, we are cells of the Earth, and as such, just as the cells of our own bodies may fight for a time as we choose brighter and fuller health, they must eventually become more vibrant.  So too we are engaged in the Earth's growing consciousness and thus we are a part of the wave of this healing.  Do you understand?
You do not have to DO anything. 
You ARE waking up.  Your body, heart, mind and spirit are moving, changing - indeed we imagine that you are well aware of this, but even when it seems not to be so - you are shifting towards ever brighter Presence, Awareness, Health & Love in the Moment.
Now, for sure, you can choose some aspects of the way this looks - the more deeply you commit to HONORING your physical vessel (body), the deeper your LISTENING to your OWN HEART, the more courage you have in facing your own pain (and are thus able to feel, express and release it), the fewer judgments and restraints you hold onto in your MIND, the easier the transition shall become.   As you treat your body, so you treat the earth.  As you are conscious of your own emotional needs, wounds and flow, so you are conscious of the well-being of your animal brothers and sisters.  As you allow un-judged creativity to flow into and out from your MIND, so you open your consciousness to awareness of the plight of your fellow human kind.  And, as you open to, mend and revitalize these aspects of your personal vessel, so you clear the path for ever more of
YOUR GOD/GODDESS-SELF 
To enter into and RESIDE within that vessel, here, now, to Live and Create the Heaven-on-Earth we all have known, deep inside, existed.
 THIS IS WHY WE AWAKEN.
Because we remember. Because we have longed. Because the 'dawning of the Age of Aquarius', the epoch of 'Brotherly Love' , the Way of the Goddess, the Return of The Saviour
IS NOW,
and 
YOU ARE IT.
Or, a piece of it.  Every one of us is. 
We awaken to Find Home.
We Awaken to Bless.
We Awaken because our souls have been a part of this Master Plan all along.  Do you not feel this in some distant part of your holy name?  Do you not feel this in the rocks of the Earth? The souls of the dead? The fruit on the vine?  
We Awaken to HEAL the HARM we, collectively, have perpetrated.
We Awaken to make sure that what happened to each of us - those things that have kept us back from Fully Embodying as the Divine that we ARE - never happen again, but rather are MENDED.  
We Awaken to OWN what we want - not what our petty minds or wounded selves crave - but what our Highest Soul and Deepest Hearts want.
 ------------------
Why we do what we do. . .
You have heard it said that "everything anyone does is selfish".  Perhaps you balk at this statement.  I (Maya) do not.
Zaba and I offer WAYS TO FACILITATE AWAKENING at least in part because we are personally served by an Awakened society.
It is our commitment and offering to share with you HANDS ON tools and methods with which to Awaken.  But you do NOT have to work with us to find your way!  You will each find your path, your way, at your own pace.  Trust this. There is no ONE RIGHT WAY - the only RIGHT way for you is the way that WORKS FOR YOU. You are most welcome to join us, and you are most welcome to take another path. 
BUT TAKE A PATH.
Take a risk. Dive into your own Heart of Hearts.  
IT is TIME.
YOU CAN DO THIS. You ARE doing it.
We Awaken to BECOME LOVE.
As LOVE, we no longer consciously cause meaningless pain. 
Therefore, we lessen the likelyhood that we shall receive it.
Practice Unconditional Compassion, Fiercely Loving Action.
Release ANY thoughtforms that would disallow Jesus to look out through your eyes.
Breathe fluid any emotional restrictions that would not allow The Buddha to offer Unconditonal Compasson through your heart.
Honor your body as the Temple it must be if you are to allow the Pure Living Passion, the Health and Vibrancy of the Living Goddess to Dance through you.
When Body, Heart and Mind are mended, opened, and alive with the vibratory rate of the Divine, so shall your own Bright Spirit - your Divine Self/Highest Self/God-self - find it a worthy home and move in!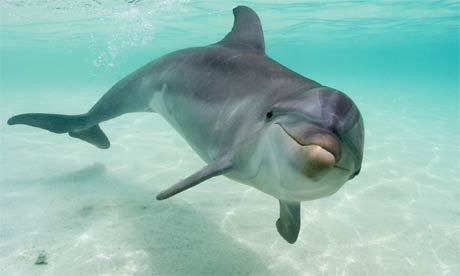 You, personally, do not have to go out and rescue a cow at slaughter (though BLESS YOU if you can and do) - what YOU must or may do, is HEAR YOUR HEART and take action, step by step, towards what it is YOUR SOUL is here to do.  Simply LIVING AS PRESENT, AWARE AND FROM LOVE as you are able WILL CATALYZE OTHERS.  
You know this from your own experience of being in the presence of another who is vibrantly awake and energetically present and living As Love - you feel awakened, healed, and/or catalyzed to your own life and heart when you are or have been near them. BECOME ALL YOU CAME HERE TO BECOME.  You will then naturally be a part of what catalyzes the next and next. . . ever heard of the '100th Monkey Theory'?  
Finally, we are inspired by Eve Enslers One Billion Rising Campaign - take a look if you feel moved to:
Joyful Awakenings to you each and all,
Love
Maya (& Zaba)