We have just created - and welcome you to - our new
for the most up to date info on
Maya, Zaba & Friend's Current Offerings.
You can also:
What's up Tuesday, October 31st, 2017?
Check out our latest Zmail - we hope to share energy with you this Hallow's Eve!
---------------------------------------------------------------------------------------------
PAST EVENTS"
WE INVITE YOU TO OUR
ENORMOUS
TO ALL WHO PARTICIPATED IN
OUR WORLD MEDITATION DAYS!
YOU CAN SEE PHOTOS FROM THE EVENTS HERE
(in our Thank You Zmail):
View our Count Down Emails:
We are delighted to announce that the Music Magic Team of
Florence Riggs and Kabbalah Bach of
will be with us for our November 22nd Event!
Welcome and Thank you Gaia Mama;
Everyone get ready for an AMAZING day!
Map of Mentalphysics Grounds (November 22nd Meditation Event):
Please contact us to book Maya & Zaba at your event. Maya & Zaba's offerings may be tailored to your event and usually center around the following topics:
FULL EMBODIMENT
Light Body Activation
Land Blessing
Personal or Group Healing (releasing blocks and mending leaks to our Divine Selves Full Embodiment)
Wisdom of the Stone People
Understanding The Crystal Cathedrals
Interaction with Crystal Skulls & The Grid of Light
Dia De Los Muertos (Day of the Dead) PHOTOS ARE POSTED (click below)!
We invite you to take a look - if you are in a photo - feel welcome to tag yourself!
If you have pics of our altar, please share!
We thank our VOLUNTEERS, Deirdra and Krystal,
WE THANK CELINE, JoANN & ALL AT HOLLYWOOD FOREVER CEMETERY
WHO MADE THE EVENT POSSIBLE.
WE THANK OUR VISITORS A THOUSAND TIMES OVER - WE LOVE YOU ALL! XO, Maya, Kelly, (& Zaba)
After the event, Zaba was welcomed to Joshua Tree by the gorgeous flower circle built by Kelly Casavant!
Thank you Kelly and thank you Zaba for your amazing energy with so many beings of light,
And thank YOU all for visiting and participating in our Altar Experience!
Join us at Hollywood Forever Cemetery's FABULOUS
Dia De Los Muertos (Day of the Dead) Festival!!
Visit CRYSTAL ZABA'S INTERACTIVE ALTAR ~ Space #19-20
HONOR YOUR BELOVED ONES PASSED ON.
OPEN TO THE OTHERWORLD AT THIS MAGICAL TIME OF YEAR
WHEN THE VEILS BETWEEN THE WORLDS IS THINNEST. . . AND FEEL THE LOVE; The Dead wish us Life! When we honor them, they feel us and we are able to reach towards one another. . . .
BLESSED BE THE ONES WHO WENT BEFORE US,
BLESSED BE OUR OWN BONES,
BLESSED BE THOSE LEFT TO MOURN US.
MAY THE SHADOW OF THE DEAD WATCH OVER YOU.
MAY THE LIGHT OF YOUR LIFE BE STRENGTHENED BY THOSE WHO WENT BEFORE.
MAY WE ALWAYS REMEMBER.
Again, we are altar space #19-20.
We look forward to seeing you and your Dead!
With Love,
Crystal Zaba's 2012 Fall & Winter Gatherings:
An ENORMOUS THANK YOU to
The Green Man Store and
EVERYONE who attended a Zaba event!
We thank you for sharing your wonderful light with us and cant wait to see you all in the new year!
2013 Dates to be posted. . .
thanks for your patience! Please email us for information: Anila.Zaba@gmail.com
_________________________________________
2011
THANK YOU THANK YOU TO ALL
WHO WERE A PART OF MAKING OUR 2011
FULL EMBODIMENT TOUR
SO MUCH FUN!
THANK YOU - every one of you who participated in any way - for making last years Full Embodiment Tour so delightful! So many beautiful and shining human beings opening to Crystalline and Angelic Light - AND GROUNDING THIS IN PHYSICAL FORM, AWARENESS AND ACTION IN DAILY LIVING!!
We love you all so very much and so so SO appreciate your courage in embracing your beauty and abilities.
While Salt Lake City took the cake for sheer numbers last year, our smaller gatherings had magic of their own. Each place we went and each soul who shared with us is a treasure forever in our hearts
We send buckets of Love to you each.
XOXOXO!!
OK, folks, here we go with the
TOUR 2011 THANKS:
Enormous and Special Thanks to. . ..
Salt Lake City, UT:
First and foremost, HUGE THANKS to the beautiful and brilliant Laurie Nielsen, for being such a wonderfully thoughtful event coordinator, kind friend to Maya & Zaba, and magical crystal-lightworker! (If anyone is planning an event in SLC we highly recommend Laurie as partner!)
Thank you to Laurie's family - special thanks to Annette - your home was a delight and my 'little jester' and I love our golden scepter!
We want to thank Antar'o and Dee for your beautiful presence and guardian/warrior energy during our open house (and a BIG THANK YOU to the folks at
DANCING CRANES IMPORTS
for allowing us to be present in your lovely store - anyone passing through SLC with some time to spare DO visit Dancing Crane - it's a wonderland of bounty!)
Gratitude also to Alex and Joe for inviting us to speak at their event in Murray Park - it was wonderful to share the stage with so may exciting speakers!
And finally, MASSIVE THANKS to EVERYONE at the amazing and delightful
CRONES HOLLOW!!!
Blessed Be, all ye Wizards, Witches and Wonderous Ones; Radiant Tamara, Powerful Big Dog, Mystical Rita!! It was a delight to be in your space, and we can't wait to return!!
Special blessings to my Little Brother Harrison and my Little Sister Jake: Thank you both for making us family! Special hug to Stormy - keep shining, kiddo! Love and gratitude to ALL the Die-Hards who stayed through to the end - you ROCKED our gathering - keep ROCKIN' the world!
Chicago (Geneva) IL:
Well, we are sending VERY special FAERIE & GOBLIN THANK-YOU's to our Geneva team:
Thank you Rich (of Gabriel Consulting) for being there in SO many ways for SO many years. . . or I think we can say decades, now, yes? It was wonderful to see you and your clan!
Thank you Lynn for being so beautifully OPEN to our crazy caravan, for being so playful on FaerieDay, and for feeding and housing us so well!
Thank you Ezra for being the amazingly thoughtful person you are and
Thank you Nora for being such a bright little sprite! Zaba loved meeting you all!
Thanks Ruby for tolerating your family giving attention to otherfolk. . .
A thanks to the folks at Goblin Road
for our adopted Goblin Daughter, Seffana (Seffi) - we love her with all our hearts! (Anyone interested in adopting a Goblin - actually half elf - please visit Rebecca & Robert Turk's GOBLIN ROAD website!! )
Ann Arbor (Manchester), MI:
WOW a MASSIVE THANK YOU to Peter Kaufman for the GENEROUS use of is gorgeous Hazel Kaufman Retreat Center
Peter you are a love, a fascinating soul, and a gracious host! We are ever grateful to you for your venue and your presence and all you contribute to this world!
THANK YOU to Wild and Alive Deborah Caporosso - for sharing your enthusiasm, organizational abilities, Kitchen skills and WONDERFUL LOVE of the Crystal Beings with us and being such an all-around great person to work with - it was a pleasure!! Thank you also to the AMAZING Rohanna who, though cleverly disguised as a mere kitchen worker, graced us with your powerful healing presence, wisdom, and LOVE; Rohanna, you are a shining Light - no more hiding it; our world needs you! We THANK you both for your courage and contribution in so many ways!
Thank you to the courageous participants in our workshop and evening gatherings - it was a delight to be among you and we miss you already!!
Massachusetts:
Special thank you to the delightful Shalan Family for being such a lovely rest stop on our way - and double-special thanks to my ever-amazing sister, Paula Shalan, of Stamped Earth
Paula Shalan Pottery
for EVERYTHING. Anyone who has not seen Paula's exquisite, sawdust-fired earthenware please visit her website! Article on Paula and her work to be published in Ceramic Art and Perception, in July of 2012.
Thank you oh so much to Pete and Lisa for making space for a visit amidst your vacation - it meant the world to me! XOXOXO!!
A MONSTROUSLY CRYSTALY THANK YOU goes to Annie Oney, our sister-in-stone, our cousin, our delightful Sparkle-Spirit host for the Cape Cod gathering! Annie you make my heart sing. And Zaba's. And we soooo appreciate all you did, do and are. Thank you for your bright self, all the work (inner and outer) and your beautiful blue tassel
still enchants us every time we roll out Zaba's mat! Thank you so much for your love of Zaba and Orchid, who loves you too! (And THANK YOU for Orchid's new satchel - she adores it, AND you!!)
By the way, thank you to ALL of Orchid's admirers this year - you have each helped her to awaken up a notch!
Thank you to Wendy (of Black Crow Gallery in East Sandwich) for being such a delightful and courageous soul and sharing your energy with Zaba, Hyacinth and I.
A special THANK YOU to VICKY & DUNCAN; you guys mended my heart in some inexplicable way by being there with us - thank you yes thank you, and we will see you next year with bells on! (Probably literally so, knowing me. . .)
And thank you of course, to ALL the Cape Gathering attendees - your openness and SWEETNESS was powerful and beautiful.
And on the side. . . Thanks to Aimee, of Piercings by the Bearded Lady,
PTown, MA, for just being who you are - you ROCK!
And ps: Thank you to Bunky H (of PlanetBunky.com) and Becky C for being the best life-long buddies ever - sooooo sorry I didn't get to visit with either of you - come out to LA soon!! I LOVE YOU EACH!
New York, NY:
OK, Well, first and foremost, THANK YOU TO THE AMAZING AND LOVELY AND WONDERFUL HAVILAND MORRIS! For decades of friendship that never goes away, for hosting us so delightfully, for LOVING ZABA and resonating with her so elegantly, and for sharing your gorgeous family with us. Thank you Bobby for putting up with us! Thank you FAITH for being wonderful and gorgeous and sweet and accommodating of piles of weird stuff in your space, and for being such a magical LIGHT in this world. And thank you Henry for coming to see Zaba, and especially for connecting with RAMA!! He appreciated you and still 'lights up' when I mention your name!
A deep thank you to my dear daughters-in-spirit; Erin & Nivvy, for just being who you are, for making the effort to come see us, and for opening so courageously to your own Light. I love you guys deeply for ever.
Thank you to ALL who attended our NY event - your hearts shine and we thank you for sharing them with us.
A special THANK YOU to DENISE for the use of your STUNNING living room and to JANE for being SO AWESOME!!!
A wee thank you to Roman and especially Daisy, for being mostly brave and nice to us, intruders that we were!
Bethesda, MD:
MASSIVE HUGGING to Carolyn, Herman, Andrew and numerous feline folk for housing us in your wonderland of color and cats! And thank you Carolyn for a wonderful WONDERFUL open, honest, alive visit - our conversations, your beautiful beadwork, your kindness to Goblins - (Seffi still cherishes her bracelet and her wounds have completely healed, thank you!!) I LOVE you and MISS you and hope we visit again soon! (PS: The Earthquake was fun too!)
One of our Bethesda hosts. . .
Atlanta, GA:
Where to begin here - I think just ONE HUGE THANK YOU TO THE WHOLE ATLANTA TRIBE!!!!!!!!!! Every one of you blessed us with something magical and heart-warming and we thank you from top to bottom. Thank you Emily and Joe for making a most wonderful birthday party and thank you cousins one and all for attending and being so lovely. Blessings and Love to ALL, and of course to the wonderful TATE itself!
Houston (Katy), TX:
Mountains of Gratitude go to our Dear & Beloved ANNETTE GREEN
(of I2F Institute for Holistic Living) for housing, hosting and holding our hearts so sweetly for our event in Katy, TX! Annette, we THANK YOU for your love and amazing care-taking of not only Maya, Kelly & Zaba, but EVERYONE you so gracefully support in your life! Special thank you to your family for making space for us in your world. . .
And THANK YOU to the WONDERFUL GROUP who joined us for our evening event - SPECIAL THANKS to the YOUNG PEOPLE who attended. . . you all are the next wave and we loved sharing energy with you all!!
Thank you, last but also first, to Paul,
for your steady, gentle presence and for sharing this with us and our crystal family.
And thank you Sweetwater, TX for being a nice place to stay. . .
Sedona (Clarkdale), AZ:
THANK YOU THANK YOU THANK YOU to the EVER EXPLORING, emotionally courageous, crystal scholar and dear friend Jaap Van Etten
& the dolphin-sweet, energy-angel Jeanne Michaels
of Lemurantis!!
We thank you so very much for sharing your hearts, home and stunning part of the world with us!! We thank you too for lots of Crystal Fun and interaction between your Crystal Family and ours - Zaba and her entourage are always delighted to co-create with Sam and his entourage!!
Note: Jeanne makes delightful ESSENCES and one of them she made from Zaba! You spray the essence on and really FEEL Zaba's energy. Of course you can tune in to Zaba from anywhere at any time and feel her, but for a special boost, we have to say that Jeanne's essences are really amazing! If you wish to purchase a bottle, please contact her or read more about Jeanne's essences HERE!
And we must say a HUGE thank you to the WONDEFUL GROUP of folks who joined us for our Clarkdale gathering - it was an exceptional experience for us to work with so many who are already well versed in Lightwork, Shamanic healing and communication with the Stone People! We adore you all and you made such beautiful Light - THANK YOU!!
Special thank you to Charles McAlpine
of Storm Wisdom
in Phoenix - we so appreciate your sharing your beautiful store and vision with us and we look forward to working with you!!
Albuquerque (Corrales), NM:
A thank you to MAMA'S MINERALS for a delightful afternoon and Kelly's newly adopted stone son; Night Fury, the life-sized, black lava skull. . .
AND, we thank KIRSTEN and SUSAN for being sisters of the best kind, for hosting us and housing us, for feeding us and for loving Zaba and the others with such pure hearts. . . Thank you too, for being amazing LISTENERS and for being abundantly sweet and a wish of
ELEPHANT DIRT upon your heads!
(Ok, well, at least YOURS, Kirsten. . .)
And thank you to the beautiful Thea for being so open and alive - it was a pleasure to meet you and we hope to see you again next time!
Joshua Tree, CA;
A brief and special thank you to CROSSROADS and MENTALPHYSICS for memories re-lived. Thanks for still being there!
Gratitude to our Tour Sponsors & Supporters!
A Super Special Thanks and Big Hug
To David Massar for decades of love and support of so many kinds, and for being there from the beginning. Thank you for sweetness and Polarbearness, for amazing tech support, and for holding down the fort in so many ways! I am so thankful for all you are to me.
To Kirby Seid (of Seid Crystals)
for being such a powerful supporter in so many ways of our work and offerings. Your friendship is a cherished gift, and we are honored to have your support. (Please visit Kirby's website if you are looking for incredibly beautiful and powerful crystal beings!)
To Flora LaRayne and Francisco (of SacredArtEffects)for being the amazing Sisters & Brothers in Light that you are!! We Love you!!!
To Gene Harry - thank you for being a brother and holding space for the people as you do in this world. You are a gateway, a gift and we love & honor you.
To H.C.G. and D.W.G and all who went before them - Thank you for carving the pathway.
I love you all.
Thanks of course to Zaba and all the Stone People for millennia of patience and your current assistance of we humans - we are ever grateful.
Thank you RedZed for carrying us so well on your wheels and under your wings.
(does everyone who joined us recall what color your WINGS are?? Remember that this is one key to understanding your personal Purpose. . .)
Last but not least in any way, to Kelly Casavant for your love and patience, for hours of registration assistance, for amazing laughter along the way, for being our driver and hefter-of-Stone-bodies, for your love of the Skulls and for being the beautiful Warrior you are. I am ever grateful and blessed by your presence and love.
And in case I missed anyone;
To any and all who have ever, who do, or who will walk this Earth who have contributed to the abundance of any moment, for any of us in solid or non-solid form:
GRATITUDE OF THE DEEPEST DEGREE FOR YOUR PRESENCE,
PERSEVERENCE AND BEINGNESS ON EVERY LEVEL.
WE ARE ONE.

You can 'friend' Zaba Massar on facebook to see more photos of the 2011 tour and you may visit CrystalZaba.com for information on upcoming gatherings and events.
One on One Sesisons with Zaba (solo or with Maya too) are open once again in Los Angeles.
Contact us at Anila.Zaba@gmail.com!
If you would like to host a Zaba event in your area, please contact us at Anila.Zaba@gmail.com to discuss.
Be sure to include your name, contact info and LOCATION!
Stand by for our next Zmail with info on our upcoming Gatherings!
Samhain/Halloween/Dia De Los Muertos
GreenMan Spiritual Healer's Fair
Possible Winter Solstice Gathering
Finally, we wish you so much Light upon your journey of Awakening, and fulfilling your soul's passion during your time here in Earthly matter - may your physical body be vibrantly alive, your emotional body be fluid and expressive, your mental body be open and clear, and your spiritual body enter gracefully and livingly into them all. . . so that you may, in every moment, live more authentically as the LOVE that you are.
As Zaba has said and shall say again:
"We are not here to find love.
Nor are we here, even, to GIVE it;
We are here to
LIVE AS LOVE."
Take up the scepter
Ride the tiger of your spirit
Release what binds you, mend what has drained you.
Live wildly, passionately, freely unto both fulfillment and emptiness . . .
BE the Co-Creator with the Divine that you truly ARE. . . and join the family of the children of Earth & Sky
who ARE creating
HEAVEN ON EARTH,
NOW.
We LOVE you!
Blessings All,
Maya (& Zaba)
Maya Massar
The Angels Circle & Mud Hut Productions
(click the crystal image to go to Kirby Seid's Crystal website)
Maya & the Angels' Circle ~ About the Angel Work
FULL EMBODIMENT GATHERINGS WITH MAYA & ZABA
Crystal LightBody Activation for Full Embodiment

We are crystalline beings. We are beings of light. . . The Crystalline Angels are re-emerging now to assist us in re-membering - in reclaiming the forgotten limbs of our Divinity.
We are Light and we are cells of the Earth - and the Earth is waking up; we cannot resist the call.
What if your full-spirit, your true soul, your Divine Self Were to fully manifest, here on Earth? What might your bright spirit choose to do with your time here? What gifts does your deepest heart seek to give?
LigthBody (Chakra/Human Energy System) activation facilitates and increases the vibratory rate of our bodies, hearts and minds, making them worthy of our spirits, Higher-Selves or GodSelf?s presence. When we live in Full Embodiment, we are living our True Light here on Earth, in harmony and grace with our purpose, mission and All That Is. This world is calling on each of us now ? it is time to mend the energy leaks and clear away the blocks that have kept you from vibrating at your full potential. Maya shares gateways for LightBody/Chakra Activation in this experiential gathering. Join Maya and Zaba (the 96 lb crystal skull) on a journey of awakening to personal and planetary transformation.
History, Herstory, Yourstory of the Crystal Skulls
What are the Crystal Skulls?
Where did they come from? Why are they here? Where are we going together?
Are these most beautiful & controversial Stone People simply objects of art or can they lead us into a new understanding of ourselves, the world around us and beyond? Join Maya as she leads an exploration of the many facts, fantasies and possibilities surrounding these magnificent and mysterious crystalline forms:
The Crystal Skulls.
And
In Partnership With Living Crystal
Quartz crystal, long known and used in the scientific world for its piezoelectric properties, is reaching towards humanity at the very time humanity itself reaches out for guidance and new levels of energy. How might working in partnership with this amazing substance open us to health, wellbeing and discovery we barely dream possible? We are crystalline beings ? how may our energies and the energies of quartz and other stones work in harmony to fulfill our highest intentions?
Join Maya and Zaba. the 96 lb crystal skull as we explore the amazing world of human-crystal interaction. Move beyond outdated ?red stones for first chakra, orange for second? version of crystal healing work: Open to working, in partnership, with not only your own intent, but that of the crystal itself! How do you authentically ?meet? a crystal being? How can you and crystal enlist one another as allies? Maya shares techniques for stalking, meeting, interacting with and awakening your crystal partners and your own auric energy, for vibrant health, amazing magic, discovering and succeeding at your Purpose & Mission - for the Highest & Deepest Good of All That Is.
As well, Maya and Zaba invite you to
Recall the Ancient Song of Mu: Words and mudras we offered millennia ago, with the intention of keeping the Master Crystals safe from harm. Honor your Light-Ancestry as we re-activate these sacred words for the re-emerging of the Masters - who are none other than Ourselves - here, now and forever, as we planned so long ago.
For more on what you might expect from an evening or day
with Zaba, visit the
page!

10am-1pm:
First half of workshop day - FULL EMBODIMENT PREPARATION - personal clearing & vibrational mending
2pm-5pm:
Second half of workshop day - IN PARTNERSHIP WITH LIVING CRYSTAL -Crystal-Angelic Communication and our life-work together
7pm-10pm:
Evening gathering - LIGHT BODY MEDITATION, ACTIVATION & HEALING CIRCLE:
All our daytime work is leading up to our evening gathering - with body, heart, mind and spirit cleansed, mended, awakened, we embark upon a journey of Light Body transformation. Shifting the vibratory rate of the Light Body, (extended chakra system or auric field), greatly speeds up the process of growth and change in one's life. In a safe and gentle circle of love and community, we work more deeply with the energizing of the 13 major chakras (as well as several of the minor ones, totaling 22 - the powerful number of the Archangels), and enter the Cave of the Heart, wherein lies access to the ancient and re-awakening CRYSTAL CATHEDRALS. . .
Through Meditation, an Activation journey and Zaba's Crystal Healing Circle for All, we will have opportunity, as a group and individually, to physically touch Zaba, release whatever remains that we no longer need on our path of Awakening, receive energy towards whatever we most need on our path of Enlivening, and become ever more present in LIVING AS THE LOVE WE ARE.
Personal healing on this level is ALSO global healing. We thank you so very much for your courage in opening to your own vibrancy more fully - for this, Zaba says, is the key to mending the worlds!
We welcome you and look forward with bright spirits to our time together!!
With Love, Maya & Zaba
One on One Healing & Activation Sessions with Maya & Zaba
All sessions begin with a brief cleansing and may include use of movement, sound tools, breathwork, voice, scent, visualization and Crystal Angelic Communion. You are welcome to be present in your Full Self, exactly and authentically as you ARE. In all sessions, you will have the opportunity to physically touch Zaba if you feel moved to do so.
Physical contact with Zaba may greatly enhance and speed up LightBody activation, which can bring about radical life change. Please choose physical contact with integrity, awareness and compassion for your personal process.
A distance session can be greatly enhanced through visual contact (via a photo, internet image or strong visualization) during your session.
There are several One-On-One Sessions to choose from:
1). Relaxing, Rejuvenating Rest Session
For those simply needing some deep mending or relaxing, Maya and Zaba offer this Rest Session; closing ones eyes and entering a state of deep rest in Zaba?s presence allows physical, emotional, mental and soul-level healing to transpire, often renewing days, months or even years worth of energy. Relax and release with a deep and gentle combination of breathwork, visualization and gentle energy work, allowing Zaba?s Living Crystaline Energy to renew you.
2). Releasing the Blocks, Mending the Leaks
Zaba?s mission is to assist you in removing the blocks and mending the leaks to your LightBody, enabling your physical, emotional and mental bodies to vibrate at the highest level possible for you at any given time. The higher and more vibrant your vibratory rate, the more of your FULL SPIRIT (your Buddha or God Self) may embody and remain present within your flesh. Ask Zaba for assistance in letting go of all you no longer need and in attracting all that may serve you on your path of awakening.
3). Crystal Angelic Reading
A Crystal Angelic Reading with Maya begins with a gentle cleansing ritual to assist you in opening to the Crystal Angelic Energy. Maya will call on your personal guardians and share what information they have to give you. If you have a specific question, please present it in as clear and concise a way as you are able. Ask from your belly, receive from your Full Being. In these sessions, in the presence of Zaba, (who?s mission is to assist you in Fully Embodying) it is most often YOUR OWN FULL SPIRIT (your Buddha or God Self) that presents and offers guidance.
4). Distance Healing
Personal LigthBody Energy Systems expand and Activate any time we intend healing for others. Let Maya and Zaba assist you in transmitting Healing Energy to any spot on Earth or in the Cosmos ? world leaders, loved ones, peoples in need, four leggeds, winged or finned, plant folk, stone beings or spirit entities of any plane . . . experience your own expansion and deeper Full Embodiment thru the Grace of Generosity.
5). Zaba & You

After a brief cleansing, Maya will leave you to enter into your own solitary time with Zaba. Simple written steps for interaction with Zaba are available if you wish for ideas of how to interact with or work with her energy - or you are most welcome to be in Zaba?s presence in whatever way you feel moved to do so. * Please recall note regarding physically touching Crystal Zaba.

NEW! - 6). Your CRYSTAL'S Angel Reading & Zaba Session

In this session, Maya and Zaba will connect specifically with YOUR CRYSTAL (any crystal or stone being is invited to this reading - crystal skulls, crystal in other forms, uncarved stones, a beach stone that has lived in your pocket etc. ..) and share with you information from and for your stone. You may also receive guidance in deepening your own ability to communicate with your crystal friends. You may request an energy-link between your crystal and Crystal Zaba, enabling you and your stone to tune in to Zaba's energy more easily at any time.
~~~~~~~~~~~~~~~~
Distance Sessions
In ALL Sessions, Maya will offer her comments, perceptions and Zaba's insights and suggestions for you on your path of Healing, Awakening, and Living Your Purpose as the Co-Creator of Heaven On Earth that we each and all truly are. All Sessions are aimed at assisting you in ever more FULLY EMBODYING that you may live,

Here and Now,
Not to seek love,
nor even to Give it,
but rather to
Live AS LOVE. . .
The Love you truly are.
For when you do, your wings and life may unfold like the moth from her cocoon. . .
We wish you BLESSINGS upon your UNFURLMENT and hope to share energy with you soon!
If you are unable to attend a session in person, you may choose a phone reading, or energy session with no phone or internet contact. These sessions are as follows:
1). Phone or Skype Session
You will receive optional preparation information to assist you in attuning to the vibrational rate of Zaba and the Crystal Angelics. You may choose any of the sessions above, which will be tailored to your distance session. At your scheduled time, Maya will call either your phone or your computer via Skype. (You do not have to have Skpe to receive a phone call this way.) Though in general, Maya encourages in-person sessions, many people report profound experiences after their phone/skype sessions. Please feel free to email us with any questions.
2). Email Sessions
As with other sessions, you will be sent preparation material to assist you in attuning to your session. You may send thoughts, questions, information on yourself or your crystal, or life-situations that you would like Maya and Zaba to address - or you may simply ask for information and energy as Zaba and Maya are called to offer. Maya will spend the same amount of time 'with you' that she would in person - but will instead write out her comments, perceptions and Zaba's insights and suggestions for you on your path of Healing, Awakening, and Living Your Purpose as LOVE.
3). Pure Energy Sessions
You may request to have energy sent for Release, Healing, Awakening, and/or Light Body Activation.
Maya and Zaba and the Crystal Angelics in partnership with your own Angelic Guardians/Guides as well as any stone beings you wish to work with, offer you an energy-bath that ignites, and Balances your Light Body (extended chakra system/auric field), catalyzing rapid growth and change in the physical, emotional, mental and spiritual bodies. You will receive a brief write-up of important insights and/or messages from Zaba and the Angelics.
Because it is her intention, her offering and her purpose in interaction with us at this time on Earth to catalyze human awakening, if you enter into experience with Zaba you will be graced with Activation of your being in some form. Are you ready for change? If so, (as we imagine you are or you would not be called to this work at this time!) Maya is delighted and so very honored to welcome you with much Love to your One-on-One Healing Sessions with Zaba.
All sessions are 30 minutes in length. You may book two sessions back to back if you are able to pay full amount for at least one.
Suggested donation $77-$107 per one-on-one session*
Note: The "suggested" donation amount is, truly, only a suggestion - you will NOT discover that our"suggested" amount is actually a REQUIRED amount. We hold one on one sessions in the hopes of generating income to fund Zaba events and support our First People's and disaster relief causes, (and of course to make Zaba's energy available to those who seek to experience it), but we want to make the sessions available to ALL who wish for them. Therefor, we honestly invite you to pay WHATEVER you are able to pay. Remember, money, like everything else, is ENERGY. As your Light Body comes into vibrancy and harmony, your ability to manifest energy in whatever form you choose, will increase dramatically. Wherever you are at along the path of Fully Embodying, we invite you to bestow financial energy in the amount you are pleased and able to bestow. We are not interested in judging you for your financial situation - If you are unclear as to how much to pay, we suggest the following:
1). Sit in Sacred Silence
2). Breathe your being EMPTY of clutter & stress
3). Breathe your being FULL of Light
4). Ask your Heart of Hearts, your God-Self, the Divine, your guardians (or whomever you call on for Light) a number, an amount, that is the right and best amount for you to pay. There IS a number - an amount aligned with Highest Light and Deepest Love - that will catalyze YOU on your path of Awakening. You may wish to wait until your session and be guided by the moment. Trusting your inner Knowing is one of the important steps on the path to Full Embodiment.
Once you decide ~
There are three ways to pay:
1). We can invoice you with Paypal (very simple to use - just follow prompts - you will be given an option to use your visa or mastercard or, if you have one, your PayPal account).
2). You may mail or bring us a check (Personal or bank draft)
3). For in-person (as opposed to at-a-distance) sessions, you may also choose simply to put your donation in the donation box at the time of your session.
We mean it when we say: No one will be turned away for lack of funds.
Please pay what you are able.
(*As with all of Maya's crystal-work and healing related offerings, all funds collected for One on One Sessions beyond our travel and event-related abundance uses go to First People?s and Crisis Relief causes.)
Contact Maya at Anila.Zaba@gmail.com
(copy & paste)
to schedule your session.
BC Zaba Gatherings. . ..
We say Goodbye to our BC friends for a while (but we'll be back!!), and thank you so very much for all your warm wishes!! We want to especially thank those of you who joined us in person (though a small group, you are a LIGHT-FILLED group!) and from a distance (you were the largest Tune-In group we have had so far - over one hundred individual and group meditators tuned in last night!) in sending our energy and healing wishes out to our sisters and brothers in Japan - and world-wide - in this time of challenge.
May our expanded consciousness reach beyond the bounds of All That Is, so that every light particle of our being that we heal and energize is a light particle of the greater world, healed and energized.
Living AS Love.
Living LOVE.
Living GOD.
Living in DUENDE, the ever-present sense of Death that brings us fully Living, in the moment.
THIS moment.
(. . .If this were your last three minutes on Earth, might the world around you look different?)
Thank you each and all for your courage, your light and for sharing your hearts with us so deeply.
A special thanks to Mark & Zoe Fenster (and the magnificent Liz) for your beautiful, vulnerable, and blessedly sweet presence - your music - (even when we kept you up too late dear Zoe!) touched all our hearts.
If you have not yet done so, please visit Mark & Zoe's website to hear and purchase CANTORIA, their magical CD:
* * * * * * * * * * * * * * *

A special thanks as well to our friend and brother Karl Kukat for being present with us - Karl, your egoless light and wisdom and your authentic curiosity are such a gift to All - you are a DIAMOND! (and thank you for your generous gifts - which we so very deeply appreciate!)
Crystal Work
Maya loves ?The Stone People? more than any beings on or off the Earth. She offers all she thinks, says, does and is in honor of and in service to them.
As a small child, and later as a young teen, Maya experienced specific crystal beings that she believed existed only in the ethereal or dream realms. In 1988 Maya learned that one crystal she had been shown and worked with in the non-physical realm for years, was, indeed, actually present on Earth in physical form ? this was the acclaimed Mitchell-Hedges crystal skull. Thus began Maya?s pact with her guides to seek out the other crystals that had been shown to her etherically. She has had the privilege of spending time with several amazing crystal beings including the Mitchell-Hedges skull, the British Museum Crystal Skull, ShNaRa, several large uncut crystals in undisclosed locations and many, many powerful crystal beings and their human caretakers.
Maya has worked in healing ceremony with large amounts of crystal in the deserts of Southern California, New Mexico and Arizona, and her crystal friends have taken her up into the liquid-crystal grids of her home province of British Columbia. For most of her life, Maya kept her deep work with crystal mostly to herself, using stone in certain healing work with those in need, but not sharing this with many. Finally, after waking one night in 2008 to an image on her wall of one of the crystals she was shown as a child, she felt that that crystal was on its way to her and that their work together must soon begin. That stone being did come to her ? she is Zaba, the 96 lb crystal skull. Since Zaba arrived in Maya?s life, Maya?s crystal work has gone public, and she and her crystal partners are honored to share their joy, love, light and healing with groups and individuals..
Maya studied crystal healing at the New Mexico School of Natural Therapeutics, The Lynn Andrews Center for Arts & Training, several short courses, with indigenous healers of several nations and most importantly to her, with the Stone People themselves. Using her Shamanic training and teachings from the Dreamtime and the Angelic Realm, Maya?s work with stone & crystal, and specifically quartz crystal has been the most important and, until recently, most private part of her life. Urged by Zaba and her Angel friends to bring her crystal work out into the world, Maya now humbly and joyfully shares with all who ask.
Maya?s next book, (written with Zaba, the 96 lb Crystal Skull), Full Embodiment, on activation of the LightBody or Chakra System in partnership with crystal, shares much of what she has learned about working in harmony with crystal, including techniques for how you may enter into your own human-crystal friendship for health, freedom and fulfillment in every area of your life..
Alternative Healing and Group Facilitator
Maya began her journey in alternative and spiritual healing as a child, when Angelic entities spoke to her and her first babysitter, a Healing Witch, took her deep into the woods to study the ways of plants and animals. A course in Transcendental Meditation at age 15 began Maya?s in-depth investigation of many traditions of meditation, contemplation and spirituality. By the time she was in university she was leading a weekly meditation group and working as a peer counselor. Maya graduated from the New Mexico School of Natural Therapeutics, Albuquerque, NM. in 1984, having completed coursework and practicum in a number of healing modalities including Swedish Massage, Shiatsu, Reflexology, Color Healing, Visualization Therapies, Counseling, Flower & Herbal Remedies, Chakra and Crystal Healing, Colon Hydrotherapy, Alternative Nutrition, Anatomy, Physiology and more. Prior to that, Maya studied art & art education, dance, psychology and biology of the human body at Pratt Institute, Brooklyn, NY, and at the University of Oregon, Eugene, OR. From an early age Maya?s training in Shamanic Healing has taken place with traditional healers and Shamen people from Mexico to the Southwestern USA, West Indies, West and Southern Africa and far into the Dreamtime.

Maya has facilitated women?s Moon Circles, Survivors for Survivors (a sexual abuse self-help group), meditation & healing circles, and art therapy groups for over 30 years with groups as intimate as 3 and as large as 300. Her one on one sessions offer an eclectic mix of ancient and new therapies designed to work with and enhance other forms of health care.. Maya is also a Diplomat of Earth Stewardship, Certified Spiritual Healer and Ordained Minister with the International Assembly of Spiritual Healers and Earth Stewards Congregations. She is a certified Reiki Practitioner, and has been a Certified Natural Childbirth Educator with Informed Homebirth/Informed Birth & Parenting. She has been licensed and certified as a massage therapist in three states in the USA. Maya is and has been a designer, choreographer and leader of sacred healing ritual and ceremony for groups of 3 to 300 for more than 30 years.
Most Graceful Blessings Upon All, with Love.
It is May's absolute and humble pleasure to be of service in uniting human and crystal beings in our collective path of Awakening and Fully Embodying here and now, and to offer individuals and groups time and interaction with Zaba through workshops, meditations, healing circles, experiential lectures and personal sessions.
Please contact us at
Anila.Zaba@gmail.com
for more information or to book sessions and/or gatherings.
Note: Music from "Cantoria" is featured on our "Tassel Project" page!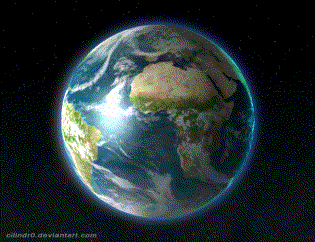 Spiritual Art of
Paul Heussenstamm

Visit his beautiful work on line and if you feel so inclined, purchase and own one of his vibrantly colorful pieces.

Thank you!

Paul's website:
www.mandalas.com
__________________________________________________________________
__________________________________________________________________
Full Embodiment Meditations and Healing Circles
Please click the link for more info on this on-going offering.
Thanks!
Maya's other related sites:
Links of other sorts:
www.BodyMindSpiritDIRECTORY.org
2010 Tour

To each and all who were a part of our
Full Embodiment Tour 2010, an Enormous

THANK YOU !!


Well, Amazing Beings, as you know, all profits from Maya & Zaba's healing-related work beyond operating costs have always been, are and will always be donated to various organizations we feel strongly about.

Over the years, these have included several First People's organizations and groups facilitating Disaster Relief in various parts of the world.

As many of you are discovering, it is not possible to work intimately with STONE and not become aware of our earth, her children and thus our brothers and sisters needs around the globe. We are all of the Earth, and as such, are ONE.

Zaba and I - with thanks to each of you who supported us on the tour with your love, awakening and dollars - will be donating the proceeds
from the 2010 FULL EMBODIMENT TOUR

to an amazing group called
Invisible Children.

Many of you know of this organization, but for those who don't, in brief, they are a grassroots, youth-created and run group that began with three young guys on a lets-see-what-we-can-find trip to Uganda.

What they found there changed their lives, and what they have done and are doing with that change is changing the lives of thousands - in Uganda, the USA and all over the globe.

Jason Russell, Bobby Bailey, and Laren Poole are the young men who created and spearhead the Invisible Children Movement. These three beautiful souls are a testament to
the power of
HEART into ACTION,
a shining and guiding light for youth everywhere, and may we ALL rise to their call.
* * *
As always, my suggestion is that each of us - each of you - think about the human (or plant or animal etc) atrocity you would LEAST LIKE TO ENDURE, and enter into dialogue with your self as to what YOU might do to end this very suffering for another. Zaba and I suggest - at the very least - that you consider donating a dollar a day to an organization that aims to resolve that suffering you could least bear.

We are THRILLED to share that together (each of you who has in any way supported the work Zaba and I do is a part of this!) have donated the proceeds from the 2010 tour to

for their amazing work in Uganda and other places in Africa under the terror of Joseph Kony.
WE THANK YOU EACH AND ALL FOR BEING A PART OF THIS. (Its only a beginning!) AND WE THANK IC FOR BEING SO AWESOME.
* * *
There are tons of videos on the Invisible Children's work (you can find more on their website and all over youtube) - here are a few of our faves - many of you have seen these before - enjoy them again!

If you are a member of a youth group or school, check out an amazing opportunity here:

If you are in a life-space in which you are not currently pinned down and are looking for worthy adventure, check out the ROADIES:

If you are able to support but not travel look here:

PS: Its worth looking at these guys' very well produced media just for the pleasure and inspiraiton of the work, no matter who you are!

Here is another one Ive sent out before - a guy inspired by the IC work to write a song, which is put to one of the IC videos - its one of my favorites:
And if you like DANCE:
Invisible Children Success:
In Loving Memory:
Nate Henn